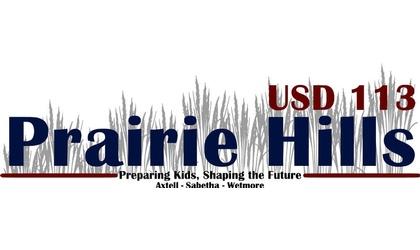 (KNZA)--The Prairie Hills USD 113 Board of Education has approved a new snow day policy.
Superintendent Todd Evans said the Board took the action when they meet Monday evening.
He said the existing policy was adjusted to allow for four days missed prior to making days up. In the past, its been three days.
Evans recommended a change to the policy, which has been in place for a number of years.
In other business, the Board adopted the 2019-20 budget as published following a hearing drawing no public comment.
Due to two separate bond issues before consolidation, USD 113 has two different mill rates depending on the location of property.
Residents in the former USD 441 will see a mill rate reduction from last year of 1.298 mills, while those in the former USD 448 will see a decrease of 5.834 mills.
The budget calls for the district to collect nearly $5.6 million in local taxes.
Evans said the Board also approved a proposal from Blue Valley Tele-Communications to provide free WiFi for the Axtell gym and Axtell football field in exchange for signage that recognizes their donation.
School personnel will turn on the public WiFi during athletic events.