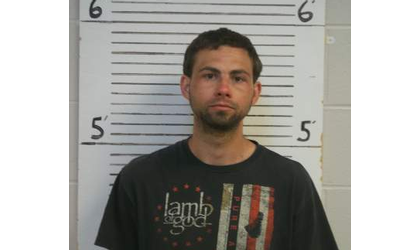 Trevor Guffey/Credit: Nemaha Co Sheriff's Office
(KMZA)--A Centralia man is facing charges of aggravated burglary and theft.
Nemaha County Attorney Brad Lippert says a complaint was filed in Nemaha County District Court charging 27-year-old Trevor Lee Guffey following an investigation by the Nemaha County Sheriff's Department.
Lippert said the complaint alleges that on May 19, without authority, Guffey entered a residence in rural Nemaha County in which another person was present and took a motor vehicle title.
He was arrested June 11 on a Nemaha County warrant by the Seneca Police Department.
Guffey remains in the Nemaha County Jail, held on a $10,000 bond.