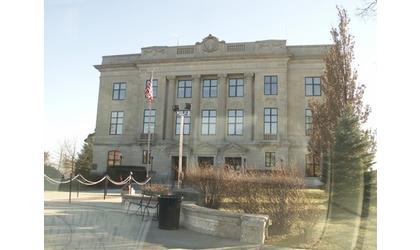 Brown County Courthouse
(KNZA)--Brown County will be searching for a new emergency management director.
Following several executive sessions Monday, the Brown County Commission voted unanimously to terminate James Stuart, effective immediately.
No reason was publicly stated for the decision.
Commission Chairman Keith Olsen said the Commission could not comment because it's a personnel matter.
Following an executive session last week, the Commission voted to suspend Stuart for one week without pay.
Stuart had held the full-time position since April 22.
Olsen said Commissioners plan to review the remaining seven applications from when they initially advertised the position and select two for interviews at their July 1 meeting.