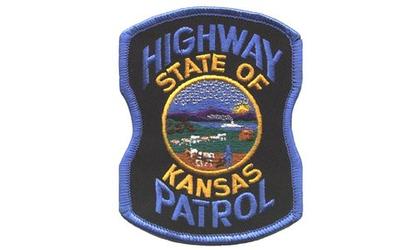 Kansas Highway Patrol
(KAIR)--A Friday afternoon crash sent a Leavenworth woman to the hospital.
Injured was 31-year-old Crystal Bayliff who, according to a report from the Kansas Highway Patrol, suffered a suspected serious injury after her car rolled over during the Shawnee County wreck.
It happened on K-4 Highway, at the U-40 Junction, when Bayliff was eastbound on the highway.
According to the KHP, her car left the roadway to the right, and she overcorrected, with the car coming back onto the highway. It slid sideways and rolled, stopping in the westbound ditch.
Bayliff was transported to Topeka's Stormont-Vail for treatment.
Her 32-year-old passenger, not wearing a seatbelt, was not hurt.
Bayliff was buckled up at the time of the wreck, which happened shortly before 3:00.