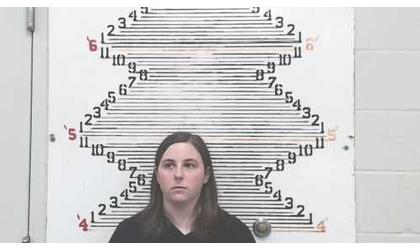 Gabrielle Bauman
(KNZA)--A former Hiawatha High School teacher accused of having unlawful sexual relations with an underage student waived her right to a preliminary hearing Wednesday morning.
Brown County Attorney Kevin Hill says 24-year-old Gabrielle Bauman, of Fairview, was bound over to Brown County District Court on one count of unlawful sexual relations.
Hill says arraignment was scheduled for November 27th before District Judge Jim Patton.
Bauman was arrested in August following an investigation by the Hiawatha Police Department after a report was made to the USD 415 administration in mid-June of this year.
Bauman is accused of engaging in unlawful sexual relations with a Hiawatha High School student born in 1999 between November 2016 and May 21st of this year while she was employed as a science teacher at the high school.
The USD 415 Board of Education accepted her resignation during their regular meeting in July. Bauman had taught at the high school for a year.
She is currently free on a $5,000 surety bond.