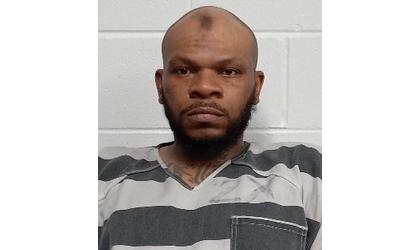 Ayinde Jriel James/Credit: Jackson Co Sheriff
(KNZA)--Charges have been filed against a Fort Worth, Texas man in connection with a fatal two-vehicle wreck last week in Jackson County that claimed the life of a Whiting woman.
44-year-old Ayinde Jriel James was charged Tuesday in Jackson County District Court with second-degree murder, driving under the influence, possession of marijuana and reckless driving.
The Kansas Highway Patrol said James was driving a car on U.S. 75 Highway the morning of April 26 that collided head-on with a vehicle driven by 74-year-old Melinda Wareham about two miles north of Holton.
Wareham was pronounced dead at the scene.
James suffered suspected minor injuries but wasn't transported for hospitalized treatment.
He was taken into custody at the scene and booked into the Jackson County Jail, where he remains held on a $750,000 bond.