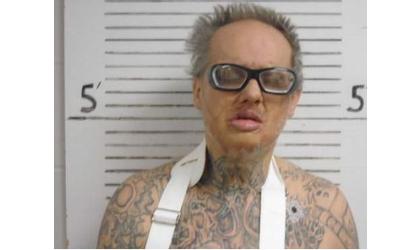 James Elston ( Credit: Nemaha Co Sheriff's Office )
( KNZA)--A Lawrence man has been charged in several Nemaha County, Kansas burglaries.
According to a release from the Nemaha County Sheriff's Office, the Sheriff's Office received multiple reports that between late Sunday night and shortly after 1:40 Monday morning, a suspect went onto six rural Seneca properties with the alleged intent to commit theft.
The Sheriff's Office said 47-year-old James Elston was taken into custody following a confrontation with a homeowner.
The release says a subsequent search of Elston's vehicle produced burglary tools and items that had been taken from one of the properties.
A complaint was filed Tuesday in Nemaha County District Court charging Elston with three counts of burglary and two counts of misdemeanor theft.
According to the complaint, he is charged in the burglaries of a garage in the 1000 block of 120th Road, a shop in the 900 block of 120th Road and a pickup truck.
Stolen was cash and cigarettes.
Elston remains in the Nemaha County Jail, held on a $50,000 bond.