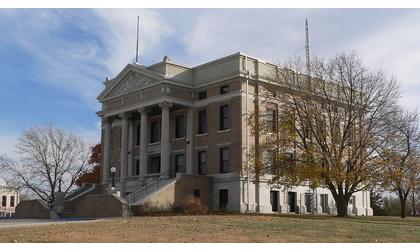 (KLZA)--The Pawnee County Commissioners met with Sheriff Braden Lang, Chief Deputy John Samuelson and Administrative Assistant Nancy Tilton Tuesday to discuss outfitting the new patrol vehicle and the credit card limit for equipment and equipment procurement.
Board members voted to increase the Sheriff's credit card limit to $8 thousand per month for May, June and July for outfitting the new vehicle. Board Chairman Ron Seitz was absent from the meeting.
The Sheriff is able to utilize the new vehicle line item for up to $10 thousand for outfitting the new vehicle.
NIRMA attorney Pam Bourne met with the Board via telephone to discuss a conflict of interest between Wood & Aitkin having a construction client, Midwest Infrastructure, that has a conflict with Pawnee County.
Following the discussion the Board approved a conflict waiver request, which will allow Bourne to continue to represent Pawnee County for labor and employment services and another attorney in their firm in another department to continue representing Midwest Infrastructure.
Board members also conducted a short executive session to discuss litigation.