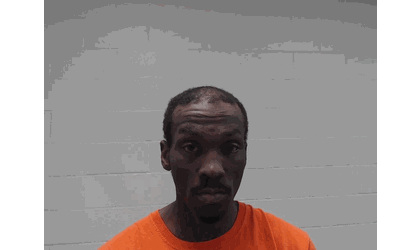 Devaries Smith/Credit: Atchison Co Sheriff
(KAIR)--An Atchison man remained jailed Wednesday, held in the Atchison County Jail on federal charges.
According to a release from Atchison Police Chief Mike Wilson, 37-year-old Devaries Smith was arrested Tuesday on a United States Marshals Service warrant for a weapon offense.
According to a search of police records, Smith, on Thanksgiving, 2022, was also arrested on a U.S. Marshals Service warrant for what was then defined as a probation violation.
A search of online records did not immediately return results pertaining to Smith's past, alleged crimes, that lead to the federal arrests.
As of Wednesday, Smith remained in the Atchison County Jail on a no-bond federal hold.