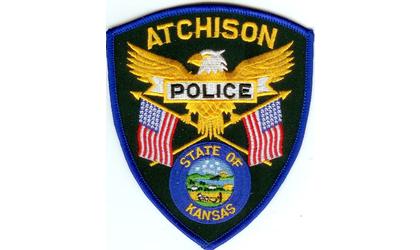 (KAIR)--An attempted Atchison traffic stop turned pursuit lands two teenagers in jail.
According to a release from Atchison Police Chief Mike Wilson, the latest arrest, that of the 17-year-boy allegedly driving the suspect vehicle, was made this week, but dates back to earlier this month.
Wilson, in the release, explains that it was around 2:00 on the morning of March 11 that an officer attempted to stop a vehicle, in the area of 4th and L Streets, after police were called to that location for a reported disturbance involving the vehicle.
Instead of stopping, the vehicle fled for a short distance, but stopped near 8th and Riley Streets, where the driver and a passenger both allegedly jumped out and fled on foot, escaping into the darkness.
The investigation that followed revealed the identity of the driver and he was located around 8:00 Tuesday night, in the 700 block of Kansas Avenue. He was arrested on an Atchison County District Court warrant charging him with fleeing and attempting to elude, along with other traffic charges, as well as interference with law enforcement.
Following his arrest, the 17-year-old was transported to a juvenile detention facility.
The alleged passenger, 18-year-old Raven Haley, of Atchison, was arrested March 17 on a District Court warrant charging her with criminal deprivation of a vehicle. The same vehicle, Wilson says, that the pair was traveling in at the time of the pursuit.
Haley was also arrested March 17 in connection with an early March robbery.
She remains in the Atchison County Jail, held on a bond of $32,500.