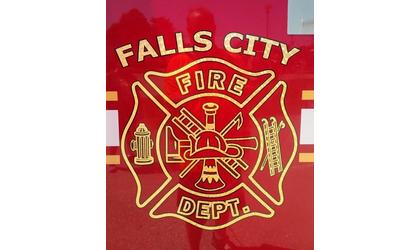 (KLZA)-- A request from the Falls City Volunteer Fire Department for the City to schedule one day for open burning of yard waste and gardens died for a lack of a motion during Monday nights Council meeting.
Fire Fighter Jon McQueen said the request was to allow the Fire Department to issue burn permits on Saturday, April 22, 2003 which is "Earth Day" to allow for open burning if the weather conditions cooperated.
Currently for a city resident to be allowed to burn they must get approval from the City Council. The Department felt if they requested having a one-day window for the burn permits it would limit the amount of time burning could take place.
Council member Derrick Leyden spoke against the proposal, noting that people can bag their yard when mowing, bag it up and haul it to the leaf pile and tree dump on the north edge of Falls City, instead of burning in town which is prohibited.
The Council did approve a proposal from the Volunteer Fire Department to amend the bylaws for the Department which will allow Department members to be notified by electronic means including text, rather than by letter for certain notification purposes.