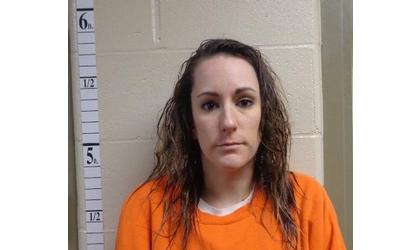 (KLZA)-- A now former paraprofessional with the Pawnee City Public Schools was fired following her arrest Tuesday for allegedly sexually abusing two children in February and March.
KOLN-TV in Lincoln reports 35-year-old Kandace B. Johnson is charged with felony counts including third degree sexual abuse by a school employee, for engaging in a pattern or scheme of conduct with the intent to subject a student to sexual penetration or sexual contact.
Johnson is also charged with first degree sexual assault of a child and child abuse for crimes allegedly committed against a second child.
Court documents alleged crimes involved a child between the ages of 12 and 16.
Johnson was fired from her position with the Pawnee City School District following her arrest.
The Pawnee City School District posted a message to students and parents on its website.
"Over the last several days, Pawnee City Public School District received reports of off-campus, inappropriate communications and interactions between a non-certified staff member and minor students. The school district immediately reported this matter to local law enforcement and collaborated to investigate the reports. An arrest was subsequently made in this matter and the school district took immediate action to end its employment relationship with the involved staff member.
If anyone has any questions about the arrest or criminal investigation or if they have any relevant information to report, we encourage them to contact law enforcement. If anyone has any educational or school-related concerns, please contact the Superintendent's office."
Following her arrest, Johnson was booked into the Richardson County Jail. She has posted a $25 thousand bond.