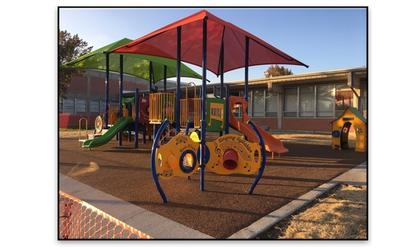 (KLZA)-- The Falls City Council passed a proclamation Monday evening declaring the week of April 1st to the 7th as "The Week of the Young Child" as requested by the Sixpence Program and Falls City Public Schools.
Sixpence Director Susan Johnson told the Council said Kathy Martin started the program in 2014, starting with two home visitors and that number has expanded to four.
The program service families at all economic levels and is there to help any family in the community.
Currently the Sixpence program is serving 37 children and 27 families along with six home Child Cares and one Child Care Center.
The Sixpence program is a community partnership between local school districts, service providers and other agency stakeholders.
The Mission of the program is to support local and state partnerships that raise the bar for highly effective, quality early care and education for Nebraska's families with the youngest and most vulnerable children from birth to age 3.
An Open House / Chamber Coffee to celebrate the "Week of the Young Child" will be held at 10 a.m. on Monday, April 3 at 1701 Stone Street.