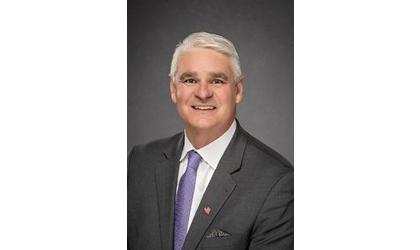 Craig Bowser
(KNZA)--A second candidate has filed for the Kansas Senate seat currently held by Dennis Pyle, which is up for election in 2024.
Craig Bowser, of Holton, joins State Representative Dr. John Eplee, of Atchison, in seeking the Republican nomination for the 1st Senate District.
According to the Kansas Secretary of State's Office, Bowser filed for office March 6, in Topeka.
Pyle, who has held the seat since 2005, changed his party affiliation last June to run for Kansas governor as an Independent.
Bowser is a fifth-generation Kansan, raised on a ranch near Holton. He currently works for the state of Kansas as an information security officer in Topeka.
Bowser and his wife, Erin, live on a farm near Holton.
The 1st Senate district includes Atchison, Brown, Doniphan, Jackson and Nemaha Counties, along with portions of Marshall and Pottawatomie Counties