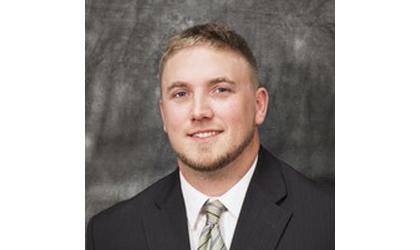 Anthony Nussbaum
(KLZA)-- City Administrator Anthony Nussbaum touched on several topics in his report to the Falls City Council on Monday night.
The Falls City Police Department has been notified their grant application for funds toward a new patrol unit was successful. $50 thousand from the USDA will go toward the total cost of approximately $68 thousand for the vehicle and equipment for the vehicle.
In 2021 the Police Department submitted a successful grant, receiving $200-thousand to use toward the purchase of equipment.
Nussbaum also reported the City is making progress on the abatement of nuisance properties. Recently a houses at 807 East 12th and 1704 Morton have been torn down. City crews also cleaned up a total of four lots in the 1100 block of Lane Street. The remaining mobile home and existing burned out house debris is planned to be razed by the end of January.
While the City was not successful in obtaining a DTR grant to help with the costs of electrical upgrades, Nussbaum said the City will continue to seek funds through the CDBG program to help pay for the improvements.
In addition, it was noted the Falls City Chamber / Main Street organization has received notice they will receive a $10 thousand planning grant to help with their efforts to establish a Creative District. The planning grant will aid in the full application for the Creative District Grant of up to $250 thousand.