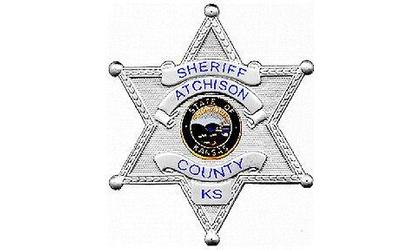 (KAIR)--A break-in at an Atchison Church is under investigation, while Atchison Police make an arrest in an unrelated burglary and also seek leads in other recent theft cases.
According to a release from Atchison Police Chief Mike Wilson, someone unlawfully entered the Ebenezer Baptist Church, located in the 800 block of Riley Street, and damaged an interior door.
Nothing was taken.
It- believed the crime occurred sometime between November 23 and November 26.
In a separate case, an Atchison man is facing charges for the unlawful entry of a home occupied by persons known to him.
According to Wilson, 19-year-old Micah Turner was arrested Saturday morning at 5:00, and taken into custody on charges for aggravated burglary and theft.
Wilson explains that Turner- arrest follows an investigation, earlier Saturday morning, after Turner allegedly, illegally entered the home, located in the 2200 block of Millwood Drive.
Following his arrest, Turner was booked into the Atchison County Jail.
Meanwhile, two cases of vehicle burglaries are also under investigation.
That includes one in the 1200 block of Kearney Street, overnight Saturday, with a backpack, containing tools, a PlayStation, cologne, and change, taken from the parked vehicle.
Another theft occurred sometime Thursday night, with a vehicle parked in the 700 block of North 11th targeted.
Taken in that crime was a ring and cash.
Anyone with information related to any of the cases should contact Atchison Police at 913-367-4323.