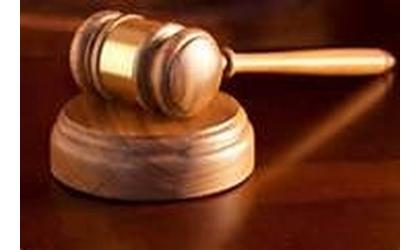 (KAIR)--The July 8 retirement of longtime 1st Judicial District Judge, Martin Asher, means one of two judicial openings that must be filled.
According to a release, the 1st Judicial Nominating Commission is seeking nominees to fill the two district judge posts. The 1st Judicial District is made up of Atchison and Leavenworth counties.
According to Justice Eric Rosen, the Kansas Supreme Court departmental justice responsible for the 1st District, individuals can apply or be nominated, "but nominations must come on a nomination form and include the nominee's signature." Eligibility requirements including the person being at least 30-years-of-age, a lawyer admitted to practice in Kansas and engaged in the practice of law for at least five-years; and must be a resident of the judicial district at the time of taking office and while holding office.
The deadline to submit a nomination with supporting documents is noon Friday, August 19. The nominating commission will convene to interview nominees at 8:00 on the morning of Monday, August 29, with interviews starting at 8:30, and continuing Tuesday, August 30. Interviews will be at the Leavenworth County Courthouse.
After nominees are interviewed, the nominating commission will select from three to five people whose names will be submitted to the governor to fill the positions according to statutory qualification and residency requirements. The governor has 60 days after receiving the names to decide whom to appoint.