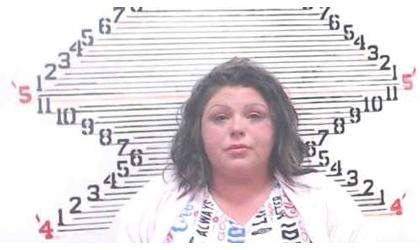 Dante Royal ( Credit: Brown Co Sheriff's Office)
(KNZA)--A Hiawatha woman was arrested on drug charges following the search of a home late Thursday night.
According to a release from Brown County Sheriff John Merchant, his department's drug task force, with assistance from the Hiawatha Police Department, executed a search warrant at 414 Pawnee Street around 11:30.
Merchant said 41-year-old Dante Royal was arrested on charges of possession of marijuana, possession of drug paraphernalia and no drug tax stamp.
She was booked into the Brown County Jail.