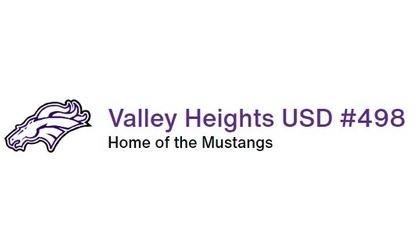 (KMZA)--Voters in Valley Heights USD 498 will decide during an August 30th special election whether to issue bonds for school improvements.
Two questions will be on the ballot. The first asks for the authority to issue up to $13.865 million in bonds to construct a new elementary school addition, an auxiliary gym/multi-purpose addition and other improvements at the Valley Heights campus midway between Waterville and Blue Rapids. It would require a net mill levy increase of 13.48 mills.
The second question requests the authority to issue up to $4.675 million in bonds to make other improvements to district buildings that includes upgrades to the existing Valley Heights High School mechanical equipment, the existing Vo-Ag building and improvements to the Blue Rapids gymnasium. It would require an additional 6.03 mills.
The first of several community meetings on the bond proposals will be held on Sunday, July 10, with meetings at the Blue Rapids Community Center at 2 p.m and the Waterville Community Center at 5 p.m. USD 498 patrons are encouraged to attend either meeting.