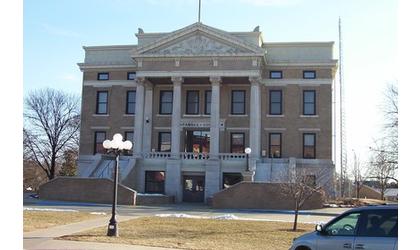 Pawnee County Courthouse
(KLZA)-- Pawnee County Commissioners on Tuesday approved a five-percent pay increase for 2023 for the Building and Grounds, Veterans Service Officer, Extension Administrative Assistant and new road employees and full pay road employees once their probationary period ends. The Board also approved a three-percent raise for the Highway Superintendent.
The vote for the pay increase was 2-1 with Commissioner Jan Lang casting a nay vote.
A previous motion to include a $2,000 retention pay for full-time employees and prorated for part-time employees from ARPA funds died for a lack of a second.
Commissioners approved transferring $6-thousand to the County Sheriff's budget from the Jail budget due to the department being short on funds before the end of the fiscal year.
The Board also approved adding a Canine Fund to the budget records.
Commissioners also heard comments regarding the use of ARPA funds but there was no action taken.