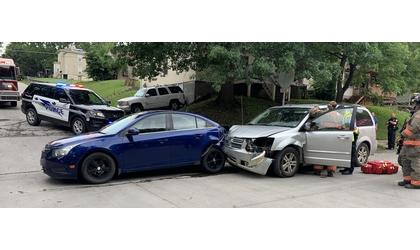 Credit: Atchison Police Department
(KAIR)--An Atchison driver, who struck a parked vehicle, was taken for hospital care.
According to a release from Atchison Police Chief Mike Wilson, 31-year-old Julia Holt was driving in the 1100 block of Laramie Street, around 5:20 Thursday evening, when she struck the vehicle.
Atchison County EMS responded to the scene of the crash, and transported Holt to Amberwell Atchison Hospital for examination.