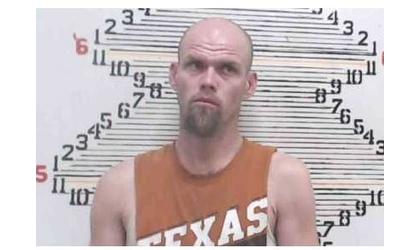 Nathan Wagner ( Credit: Brown Co Sheriff's Office)
(KNZA)--An Ashland, Nebraska man was arrested early Monday morning in Brown County after leading authorities on a high speed pursuit in a stolen vehicle.
The pursuit, which reached speeds over 100 miles an hour, began in neighboring Richardson County, Nebraska.
Brown County Sheriff John Merchant said the pursuit ended near U.S. 36 Highway and Goldfinch Road around 1 am after Brown County deputies successfully deployed stop stick's.
The driver, identified as 33-year-old Nathan Wagner, was taken into custody
He was booked into the Brown County Jail on charges of felony possession of stolen property, flee to elude, driving while suspended or revoked and reckless driving, along with a probation violation warrant.
The Richardson County Sheriff's Office said the vehicle Wagner was driving was reported stolen out of Lincoln, Nebraska on June 1.
Once he is done facing charges in Kansas, Richardson County officials say Wagner will be extradited to Nebraska to face additional charges.
No injuries were reported.