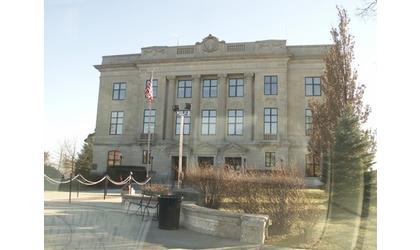 Brown County Courthouse
(KNZA)--In the wake of the mass shooting at a Texas elementary school, a Brown County Commissioner says a way must be found to place officers inside each of the county's schools to provide protection for students.
Commissioner Rich Lehmkuhl brought up the topic at Tuesday's Brown County Commission meeting, saying he has reached out to local law enforcement and school officials to begin the conservation of putting a plan in place.
Lehmkuhl said he would like to utilize, if possible, a portion of the American Rescue Plan funds awarded to the county to provide funding to implement the program until the schools could take it over.
He said having the summer to move forward gives some time, but that it would be a stretch to have anything fully implemented by the beginning of the next school year.
Several local law enforcement and school officials were on hand for the discussion.
USD 430 Superintendent Jason Cline said having the schools on board is a major hurdle that is already cleared.
Commissioner Bill Pollock said he believes the issues that cause school shootings go deeper than security, stating the only way to fix things is to bring God into the schools—including teaching the Bible as history.