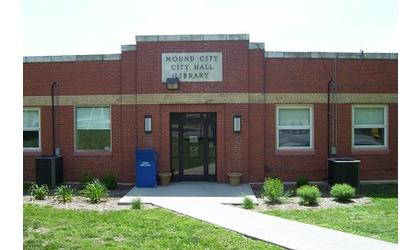 (KLZA)-- The Mound City Board of Aldermen approved Mayor Duane Nauman's appointment of Lauber Municipal Law to provide City Attorney Services for the City when they met May 12. Brian Tubbs has stepped down as City Attorney.
A public hearing was conduced on the 2022-23 proposed city budget. The projected revenues are $1,465,344 with operating expenses projected at $1,464,050 plus capital expenditures of $232,000.
The planned capital expenses include $127 thousand in the Water budget for replacing lines, filters, lime machine and lime pits. The Street budget included $55 thousand for street sealing and an asphalt project and the Sewer fund included $30 thousand for a lift station pump and agitating cell #1.
Aldermen also approved individual evaluations to be performed for salary increases up to six percent.
The Mound City swimming pool is scheduled to open Sunday, May 29 with prices to remain the same as last year.
Mayor Nauman signed a proclamation proclaiming Saturday, May 28 as U.S. Navy Seaman 1st Class Wilbur Francis Newton Remembrance Day.
Newton was among those killed at Pearl Harbor in 1941. He will be laid to rest in Mound City.