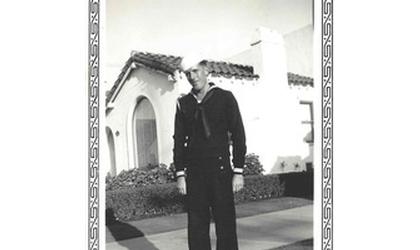 Wilbur Newton
(KLZA)-- The remains of a Mound City man killed at Pearl Harbor in 1941 have been returned to Mound City for burial.
Wilbur Francis Newton was serving in the U.S. Navy and was one of more than 2,300 men killed in the attack at Pearl Harbor.
A ceremony to inter his remains will be held at 10:00 a.m. Saturday, May 28, at the United Methodist Church in Mound City followed by a military service at Mount Hope Cemetery, in Mound City.
The Pettijohn & Crawford Family Funeral Service in Mound City is in charge of the arrangements. They will be open for those wanting to pay their respects May 26 and 27 from 9 a.m. - 5 p.m.
Wilbur Newton was one of 428 sailors aboard the U.S.S. Oklahoma who died on the battleship that morning.