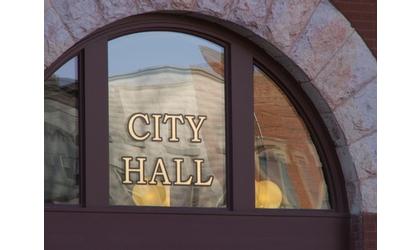 (KNZA)--A new Hiawatha City Clerk has been appointed, and she's a familiar face.
The Hiawatha City Commission Monday evening approved the appointment of Lynette Grier to the position.
Grier has been serving as acting city clerk since the resignation of former City Clerk Tish Sims in March.
She has worked as utility billing clerk/assistant city clerk since October 2005.
In other business, the Commission voted 3-1 to instruct city staff to proceed with the demolition of a house at 310 Hiawatha Avenue. Commissioner Brian Shefferd cast the lone dissenting vote. Mayor Bill Collins was absent.
Despite being granted several extensions, Code Enforcement Officer Dave Wilson said the owners haven't made any valid efforts to repair the property, and it continues to be a blighted property.
Following a hearing drawing no public comment, the Commission approved a revised flood plain ordinance. Interim City Administrator Larry Paine said the ordinance only affects a few properties in the southwestern part of town that are prone to flooding.
The Commission also approved a sewer rate adjustment request from Brent Krauter and the appointment of Chris Diller to the Morrill Library Board of Trustees for a term ending in 2026.