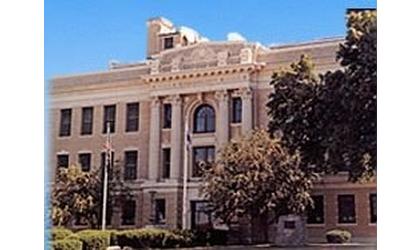 (KLZA)-- Richardson County Commissioners approved the purchase of a John Deere motor grader at a state bid contract price f $308,941 when they met Tuesday.
The machine will be purchased from Murphy Tractor and Equipment of Lincoln.
The Board also approved the purchase of a 2022 Ford F-150 4x4 pickup unit through a federal contract from Hullman's Ford of Falls City in an amount of $39,989 with an additional cost of $500 for a destination charge.
Commissioners also approved a purchase order for the equipment to be installed in a newly purchased 2022 Ford Explorer from 911 Custom of Overland Park, Kansas at a cost of $9,365.
The Board of Commissioners did vote to accept grant funding from the Nebraska Crime Commission from the Nebraska fiscal year 2020 Coronavirus Emergency Supplemental funding Program in an amount of $52,155. The funds will be used to purchase a GETAC computer and webcam equipment for nine patrol units.
In other action during the meeting the Board voted to enter into the interlocal agreement with Johnson, Nemaha, Pawnee and Otoe Counties for the Southeast Nebraska Drug Court at a cost to the county of $6,491.