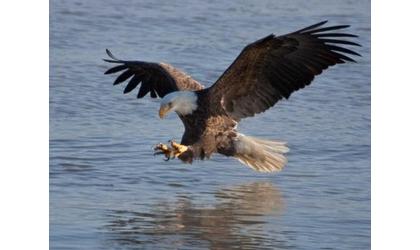 (KLZA)-- If you drive by the Loess Bluffs National Wildlife Refuge in Holt County, Missouri, you will notice signs announcing the auto tour route through the refuge is closed to the public,
The closure is due to the highly contagious avian influenza, which has been detected in dead birds according to information on the Loess Bluffs National Wildlife Refuge website.
The release notes that refuge staff continues to see increases in sick and dead birds as the spring migration continues. To ensure the safety for our visitors, volunteers, and staff, the refuge auto tour will be closed until further notice.
Updates will be available on the website.
The CDC considers the current risk to the general public from the virus detections in U.S. wild birds and poultry to be low, but risk depends on exposure, and people with more exposure may have a greater risk of infection; all strains of HPAI should be treated as potentially transmissible to humans.
The disease is spread through direct contact, infected water and contaminated fecal matter.
The public is advised not to touch or handle sick or dead birds.