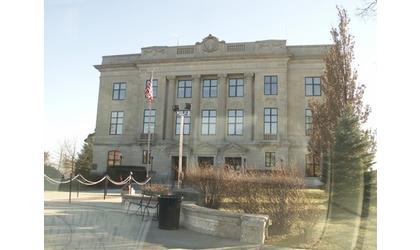 Brown County Courthouse
(KNZA)--The Brown County Commission discussed revisiting the contract with the city of Hiawatha for dispatch services when they meet Monday.
Commissioner Bill Pollock brought up the topic.
In 2017, the existing county commission agreed to suspend the payment the city had been providing for dispatch services since 1990. In lieu of that payment, the city agreed to provide in-kind services, with the savings to be used for law enforcement purposes.
Pollock said he feels the city should pay something for dispatch services.
He said in previous discussions with Hiawatha City Administrator Mike Nichols, he was advised that if the county wanted to make any change in funding for dispatch services the city would need to know well in advance of budgeting for the next year, which starts in early summer.
County Clerk Dawn Boyles told commissioners she will forward on any previous documents the clerk's office has on the matter.