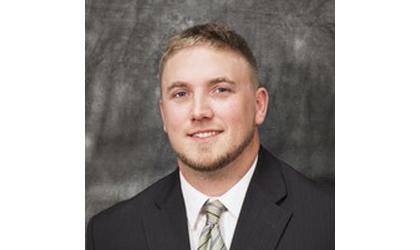 Anthony Nussbaum
(KLZA)-- For the second time in less than a year, Falls City has hired a new City Administrator/Clerk/Treasurer.
Monday night the Council voted unanimously to hire Anthony Nussbaum of Falls City for the position.
Nussbaum is currently Executive Director of the Southeast Nebraska Housing Partnership serving Falls City and Pawnee City.
Nussbaum studied civil engineering and surveying at Southeast Community College in Milford. He worked as a Technical Manager for Olsson Associates in Omaha and Lincoln performing personnel management and was responsible for implementation of special inspections program including roads, bridges, dams, housing developments and commercial building construction before going to work for Southeast Nebraska Community Action in 2014 when he and his family moved back to Falls City.
Nussbaum will begin his job full time in mid May.
In the meantime, the Council voted to appoint Sandra Ferris as Interim City Administrator / Clerk/ Treasurer.
Audience member Phyllis Kruetzer asked if it was necessary to increase the wage paid to Nussbaum by $10-thousand more than the previous Administrator / Clerk / Treasurer.
Mayor Shawna Bindle said she felt the $85-thousand annual wage was justified based on experience and educational background.
While serving as the interim, Ferris will be paid the wage of the previous Administrator / Clerk / Treasurer.
Kevin Cluskey resigned from the position earlier this month after being on the job since August of 2021.