Suspicious device discovered on Prairie Band Reservation
03/23/2022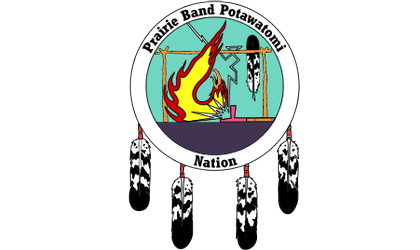 (KNZA)--A suspicious device was discovered at a residence on the Prairie Band Potawatomi reservation Tuesday afternoon.
According to a news release, Tribal Police serving a search warrant at a home on Buffalo Drive discovered a possible improvised explosive device in a bedroom closet.
Officers closed down the street and evacuated residents in the area as a precaution.
Authorities requested assistance from the Metropolitan Topeka Airport Authority bomb team. They also asked Royal Valley School district administrators to reroute busses around the area.
The release says a MTAA bomb technician entered the residence and determined the device was not capable of exploding.
Authorities declared the scene safe at about 4:30 Tuesday afternoon.
Prairie Band Potawatomi Chairman Joseph Rupnick, said, "On behalf of the Council I would like to commend our officers on their quick thinking and rapid action to ensure the safety of everyone in the area had this been a functional explosive. This is the kind of situation that shows how our Tribal Police handle themselves under pressure."
Rupnick also thanked the Tribal Fire/EMS and the MTAA for their rapid action and assistance in resolving this situation safely.
© Many Signals Communications
You will need to be logged in to leave a comment.
Please Login The posting of advertisements, profanity, or personal attacks is prohibited.
Click here to review our Terms of Use.