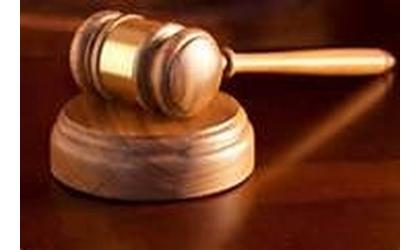 (KNZA)--A Hiawatha man has pleaded guilty to charges of internet trading in child pornography and sexual exploitation of a child, canceling a jury trial that had been set for May.
Brown County Attorney Kevin Hill said 29-year-old Richard Hargett entered the plea Tuesday in Brown County District Court prior to a scheduled pre-trial hearing.
Sentencing was set for June 6.
Depending on his criminal history, Hill said Hargett faces a prison sentence of between 31 months and 136 months, along with lifetime registration as a sex offender.
Hargett was arrested in October of last year following an extensive investigation by the Hiawatha Police Department following a case referral by the Kansas Internet Crimes Against Children Task Force.
As part of the investigation, officers executed a search warrant on a residence occupied by Hargett and seized electronics, hard drives, computers, and other data storage devices, which were believed to have been used for the sexual exploitation of a child under the age of 14 years.