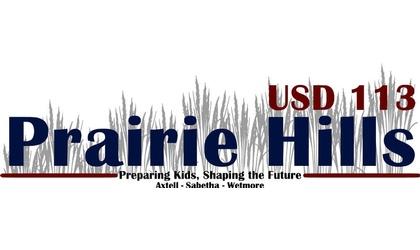 (KMZA)--The Prairie Hills USD 113 Board of Education accepted several resignations when they meet this week.
They include longtime District Transportation Supervisor Randy Plattner; Sabetha High School social studies teacher Maggie Suther; Sabetha High School business teacher Nathan Bauman, who has been hired as the new Sabetha High School Principal; Axtell music teacher Rachel Ronnebaum and Wetmore elementary teacher Joyce Stallbaumer.
All the resignations are effective at the end of the current school year.
In other business, the Board voted to reduce 1 ½ positions for next school year. The reduction is to be done through attrition.
The Board accepted a bid from Midwest Coating for a roof replacement project at the Axtell school in the amount of nearly $78,000. The roof on the secondary gym and 1941 building will be replaced.
And as part of the consent agenda, the Board accepted two donations totaling $400,000 toward the remodel/construction project at the Sabetha Elementary School, Axtell and Wetmore schools.