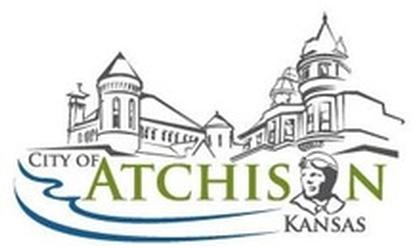 (KAIR)--Details are released regarding how $366,500 in state transportation funds, awarded to the City of Atchison, will be used for upgrades at the municipal Amelia Earhart Airport.
The monies were awarded through the Aviation Division of the Kansas Department of Transportation's annual Kansas Airport Improvement Program funding awards.
Of the 36 projects selected from the 145 applications received, one is Atchison's airport, which received three of the grants from the total available grant funding of $5 million.
According to a release from the City of Atchison, more than $89,000 is earmarked for the Primary Apron Expansion Design at the airport, with those funds being used to "supplement the local funding match for the Federal grants received earlier for construction of a new runway," with the current construction estimate standing at $7.9 million, "most of which will be funded by a 100% Federal aviation grant," while "the remaining project costs will be funded by the standard 90% Federal aviation grants, which require a 10% local match."
The City explains in the release that the overall estimated local funding responsibility for the $7.9 million price-tag is around $90,000 after factoring in the grant funding, while "100% of the local match funding will come from private donations."
According to the release, the apron expansion, at the airport, "will add tie-down parking spaces, improve circulation of taxiing aircraft, and replace the taxilane connections to two recently renovated, city-owned hangars."