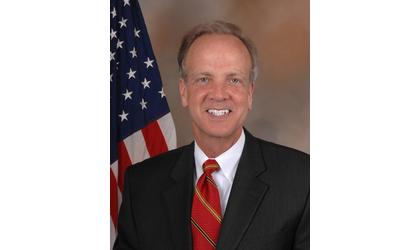 Senator Jerry Moran
(KAIR)--Several local area law enforcement agencies will benefit from the more than $11.5 million in funding approved for Kansas Law Enforcement.
Word of the funding was delivered in a release from United States Senator Jerry Moran.
Moran, the lead Republican on the Senate Appropriations Subcommittee on Commerce, Justice and Science, says that the funds included in the 2022 Appropriations Package also means increases in the Edward Byrne Memorial Justice Assistance Grant Program and Community Oriented Policing Service Hiring Program.
Moran, in the release, says such new funding will "make certain police officers receive the best training, the newest technology and the tools they need to protect our communities and keep our officers safe."
Of the 28 law enforcement agencies named as recipients of the funding, three are from the local area, with the Atchison Police Department, the Hiawatha Police Department, and the Leavenworth Police Department designated to receive funding.
Detailed dollar amounts, and anticipated uses, are not immediately made available.