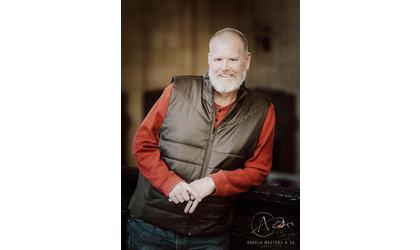 Matt Rogers ( Credit: USD 380/Facebook)
(KMZA)--Vermillion USD 380 is mourning the loss of Superintendent Matt Rogers.
Rogers , of Corning, died Wednesday morning at the age of 52 following a long battle with cancer.
Frankfort schools shared a post from his wife, Cary, informing the community of his passing.
"He was surrounded by family and went to sleep peacefully holding my hand," his wife Cary wrote. "He is finally free from this beast of cancer. Forever in my heart; never to be forgotten."
On its Facebook page Wednesday, USD 380 wrote, "Our district surrounds the Rogers family with love today, and everyday. You all have made a tremendous impact on our communities, and this great man will be truly missed. All our love and support."
Rogers had served as superintendent since 2018.
During a special meeting Wednesday afternoon, the USD 380 Board of Education voted to appoint Dean Dalinghaus as the district's interim superintendent through June 30. Dalinghaus currently serves as principal at the Frankfort school.
Joel Bickford was recently hired as the district's new superintendent. He will take over July 1st. Bickford currently serves as a secondary principal in Bottineau, North Dakota, a role he's held since 2012.
The funeral mass for Rogers will be held Saturday morning at 11:00 at St. Patrick's Church, in Corning. A rosary will be recited at 10:30 prior to the funeral mass.