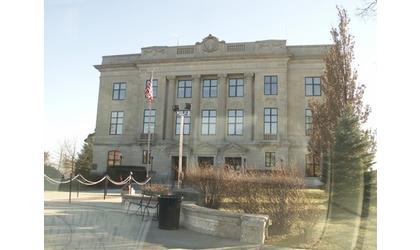 Brown County Courthouse
(KNZA)--The Brown County Commission heard a COVID-19 update when they met Tuesday.
County Health Officer Robin Downard informed commissioners there were 84 active coronavirus cases in the county as of Tuesday morning, with two hospitalized. That's down from 99 active cases reported on Friday.
So far, Downard said there have not been any confirmed cases of the new omicron variant in the county but there have been confirmed cases in the neighboring counties of Atchison, Doniphan, Jackson and Nemaha.
Downard said last week the county had a 31 percent positivity rate of those tested----up from 20 percent the week before.
Testing continues at the county Health Department along Amberwell Hiawatha, the Kickapoo Health Clinic and White Cloud Health Clinic.
Downard said 40 percent of eligible Brown County residents have been vaccinated.