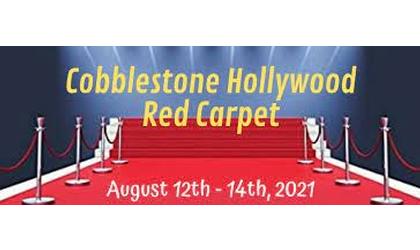 (KLZA)--The 2021 Cobblestone Festival will be held this weekend in Falls City.
This year the theme of the event is Cobblestone Hollywood Red Carpet.
Following a year without the event due to COVID-19, 2021 will find a mix of traditional events and a few new things.
Falls City Chamber of Commerce and Mainstreet Executive Director Amber Holle says the first event will be the traditional, and always well attended Kids fishing contest at Stanton Lake.
There will be free hotdogs and ice cream for the kids as well.
The event begins at 5 p.m.
There will not be a carnival set up this year for Cobblestone. This year the Chamber has contracted with RockIT Activities and Games to provide an afternoon full of entertainment on Stone Street.
Activities will include a zip line, bunge trampolines, inflatables, rock climbing and other games for the kids from 1:00 – 6:00 p.m.
Holle said the new events will hopefully bring something new and exciting. The Chamber wanted to try something new to set the Cobblestone Festival apart form other area events. She said this should also help local businesses who sometimes had to shut down on Friday's because customers could not get to their businesses.
The annual Cobblestone Parade will be Saturday morning beginning at 11 going south on Harlan Street, which is Highway 73 from 20th to 14th Street.