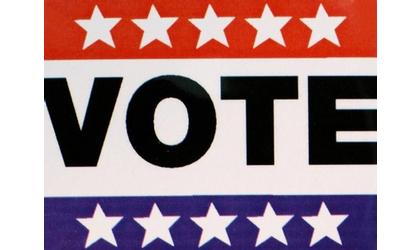 (KLZA)-- Municipal elections were held across Missouri on Tuesday.
Locally Amy Thomas was elected Mayor of Rock Port against write-in candidate Joshua Hayes 138 – 54.
In the Rock Port North Ward Alderman race Ron Deatz defeated Erika Daughtery 66-21.
Atchison County voters approved increasing the Atchison County Health Department's levy from $10 to $15 per $100 of assessed valuation.
Jon Gaves and Theresa L. Larson Pennel were elected to the Fairfax R-III School Board.
In the Westboro race for Mayor Jo-Ellen Estes defeated Jerry Kirkpatrick 28-26. In the Westboro Alderman-at-large election, Krystal Manchester and Nathan Vardaman were elected to serve.
The Fairfax Hospital levy was approved 88-19.
In Holt County, Mound City and Oregon voters both approved forgoing annual elections if the number of candidates filing for a particular office is equal to the number of positions in the office to be filled.
Oregon voters approved a one percent city sales tax of all tangible personal property or taxable services at retail 75 – 37.
Big Lake voters approved a four-year, 30-cent levy per $100 of assessed valuation for general pumping an dredging expense.
Maitland voters approved the continuance of a 24-cent levy for general operations for an additional four years.
The Corning Special Road District 35-cent levy was extended another four years.