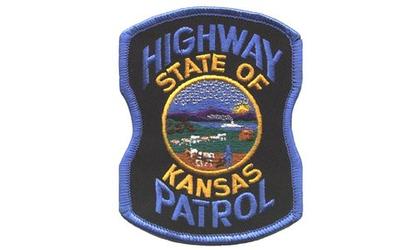 Kansas Highway Patrol
(KAIR)--An elderly Jefferson County woman required hospital treatment following a two vehicle, Thursday evening Jefferson County wreck.
According to a report from the Kansas Highway Patrol, 73-year-old Patricia Alexander, of Perry, was transported to Topeka's Stormont Vail with a suspected serious injury following the crash that occurred shortly before 6:30, on U.S. Highway 24, at Thompsonville Road.
According to the KHP, Alexander was eastbound on the highway, when she made a left turn in front of another vehicle, leading to the collision.
Both occupants of the second vehicle, identified as residents of Topeka, suffered suspected possible injuries and were transported for evaluations by private vehicle.
According to the report, everyone was buckled up at the time of the wreck.