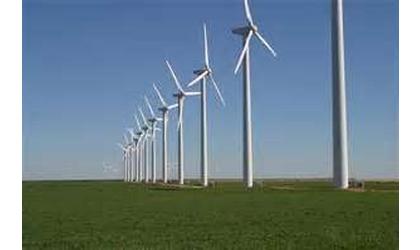 (KMZA)--The haul route map for the Soldier Creek Windfarm in southern Nemaha County has been finalized.
That word came Monday from Nemaha County Commission Chairman Tim Burdiek. However, Burdiek said the county is still negotiating a road use agreement at this time with NextEra Energy Resources.
Burdiek made the comments after an executive session with the county's windfarm attorney, James Neeld, who called to speak to commissioners.
The road use agreement will set out which county roads will be used to transport construction materials and ultimately turbine components for the 300 megawatt 120-turbine wind farm.
Meanwhile, the Jackson County Commission has entered into an interim agreement with NextEra that will allow the company to use county roads as they prepare to install a transmission line for the wind farm in Nemaha County.
The Commission agreed to allow the company's oversize vehicles and equipment on county roads in order to clear trees and brush on the private land where the transmission line will be built.
The transmission line will span from Nemaha County to Leavenworth County. It will include areas in Jackson, Atchison and Jefferson Counties.
A second, separate contract, is still being worked on between Jackson County and NextEra to finalize the haul route for the transmission line materials.