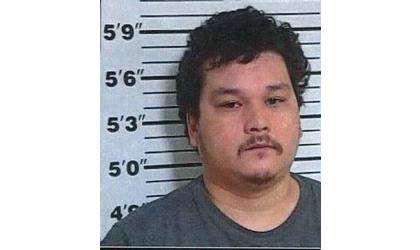 Decoteau Jackson/Credit: Doniphan Co Jail
(KNZA)--A Mayetta man has been charged in connection with a string of mail drop box break-ins last fall in Doniphan County.
A criminal complaint was filed last month in Doniphan County District Court charging 27-year-old Decoteau Jackson with four felony counts—including burglary, theft, criminal damage to property and forgery.
A pre-trial conference is set for March 5.
He was charged following an investigation by the Doniphan County Sheriff's Department and U.S Postal officials.
Authorities say locks were cut on postal drop boxes in Elwood, Highland, Troy, Wathena and White Cloud early last October. Taken were personal checks and miscellaneous mail valued at more than $1,500. Jackson is accused of forging the checks.
He is currently free on bond after a motion was granted to reduce his bond from $100,000 to $1,000 cash.