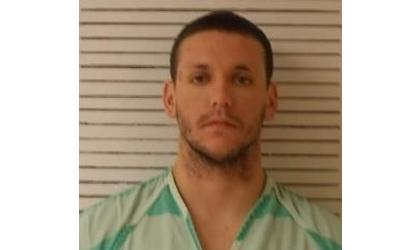 Harvey Webster, Jr.
(KLZA)-- A Sabetha man, charged with breaking into the Richardson County Courthouse in October, has entered a plea of not guilty to a felony count of burglary and three additional misdemeanor charges in Richardson County District Court.
25-year-old Harvey Webster Jr. appeared before Judge Julie D. Smith Tuesday charged with burglary, theft by unlawful taking, criminal mischief and resisting arrest.
A pre-trial conference has been set for February 13 in Richardson County District Court. Bond was continued in the case. Webster is currently being held at the Richardson County Law Enforcement Center.
Webster is accused a breaking into a second floor window of the courthouse late October 23rd or early October 24th. He is accused of taking monetary funds, pass cards, license plates and miscellaneous items valued between $500 and $1500.
Webster is also alleged to have damaged courthouse property and resisting arrest when Richardson County Sheriff's Deputies attempted to arrest him October 25th.
Nemaha County, Nebraska County Attorney, Louie Ligouri is serving as Special Deputy Richardson County Attorney in the case.