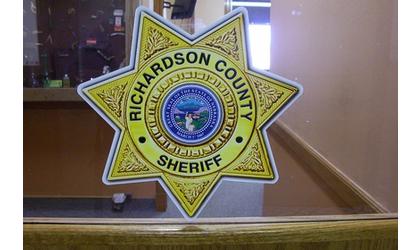 (KLZA)-- Richardson County Commissioners have approved the creation of a new position within the Richardson County Sheriff's Office. However, it will not mean an additional employee.
Sheriff Don Pounds requested the position of Corporal be created, and be filled by a non-law enforcement certified person to assist Jail Administrator Mike Dougherty.
Pounds said Dougherty is becoming overwhelmed in the jail with all that is going on, and that he does not want to lose a very valuable employee. The Corporal will be overseeing the jail staff.
Dougherty is overseeing 15 people in the jail while attempting to keep up with jail policies, covering calls and taking prisoners to court appearances.
Pounds said they would hire the person from within the existing employees. The approved salary will be $15.56 per hour.
The Sheriff said that Dougherty as well as a majority of his deputies have had chances to take jobs that pay more recently.
Commissioners also approved a 2-percent pay increase retroactive to July 1,for Jail and Sheriff's Department employees.