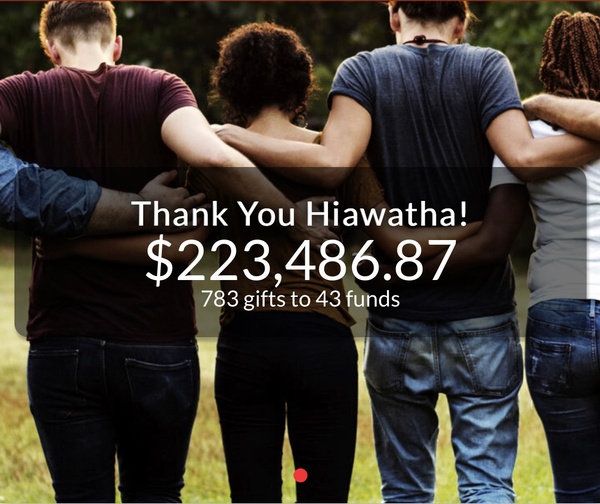 The Hiawatha Community Fondation hosted their annual Give Back to Move Forward fundraising drive this past weekend. A total of 783 donations were made to 43 different community organizations in and around Hiawatha.
A total of $223,486.87 was donated those organizations. A match of up to $2,100 will be made to each of those organzations.
To view a complete listing of the organizations and how much was raised, click the link below.
https://www.givebacktomoveforward.com/