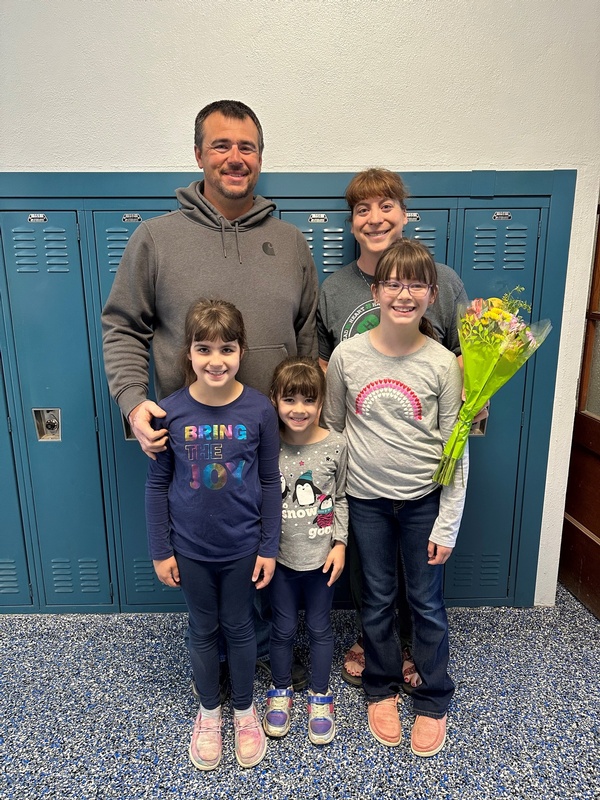 The USD 429 Master Teacher of the Year Selection Committee met on April 26, 2023, to select the Master Teacher for the 2022-2023 school year. Five teachers were nominated for the honor.
Our 2022-2023 Master Teacher of The Year is Mrs. Bethany Cluck.
Mrs. Cluck is in her fourth year of teaching students with the Troy School District. Mrs. Cluck teaches all the science courses at the high school level including biology, chemistry, physical science, earth and space science, and advanced biology.
Bethany is involved in and leads numerous student organizations, she is head coach for MS Girls Volleyball, HS STUCO and Prom sponsor to name a few. She can also be spotted at many activities, either with her family, cheering on her students, or supporting an organization by offering STUCO volunteers. She is very active and passionate about guiding Troy students of all ages. This especially stands out in her role as Circle B 4H club leader.
Bethany is proactive and wants her students to serve the community, in addition to serving the school. She regularly contacts PTO and other local organizations looking for volunteer opportunities for STUCO. For example, STUCO assisted Kaden's Kloset with set up for their Christmas Wonderland, which helped provide gifts to 56 kids! STUCO has also assisted with PTO BINGO and helps with FUN DAY each year. She has reached out to the Grade School about having the high school and middle school students get in on the Community Service Day, to try to make it a District-Wide event.