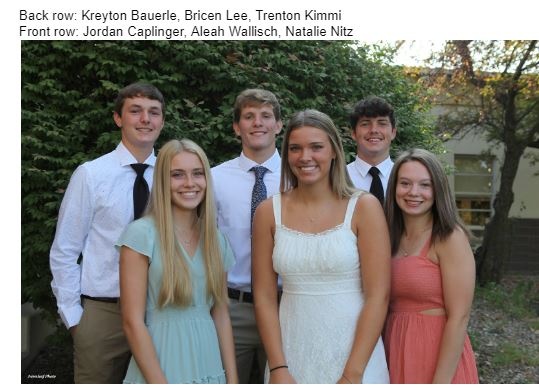 ( photo credit: Steve Caplinger, The Newsleaf)
Atchison County Community Junior Senior High School is pleased to announce the candidates for 2022 Homecoming Royalty.
Queen candidates are Jordan Caplinger, daughter of Chris and Courtney Caplinger; Natalie Nitz, daughter of Jason and Tiffany Nitz; and Aleah Wallisch, daughter of Cy and Colette Wallisch.
King candidates are Kreyton Bauerle, son of Gabe & Katie Wilbourn, and Jason Bauerle; Trenton Kimmi, son of Kyle & Michele Rodvelt and Tony & Amy Kimmi; and Bricen Lee, son of Mike and Christina Lee.
The crowning ceremony will take place at 6:30 p.m., Friday, September 16, 2022, at Tiger Stadium, prior to the homecoming football game between ACCHS and Oskaloosa.