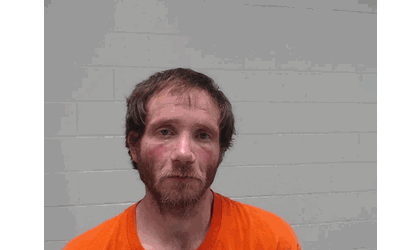 Anthony Lunsford/Credit: Atchison Co Sheriff
(KAIR)--An Atchison man, arrested Sunday on District Court Warrants from Atchison and Brown Counties, now faces drug charges, with methamphetamine allegedly in his possession at the time of his Sunday arrest.
According to a release from Atchison Police Chief Mike Wilson, 35-year-old Anthony Lunsford, shortly before 11:00 Sunday morning, was arrested on the warrants after a police officer spotted him walking in the 1100 block of Santa Fe. During the arrest, it's alleged that Lunsford was found to be in possession of methamphetamine and drug paraphernalia.
Following his arrest, Lunsford was booked into the Atchison County Jail, where he faces, along with the warrants, charges for possession of meth and drug paraphernalia.