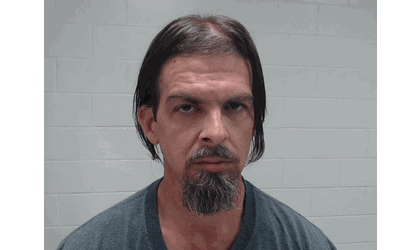 Waylon Barnett/Credit: Atchison Co Sheriff
(KAIR)--A Missouri man is facing sex-crimes and drug related charges following a weekend arrest.
46-year-old Waylon Barnett, of Marshfield, Missouri, was taken into custody on charges for sexual battery and possession of methamphetamine and drug paraphernalia.
According to a release from Atchison Police Chief Mike Wilson, Barnett was arrested Saturday in the 500 block of Atchison's South 9th Street. That's where police were called when a 39-year-old woman reported being the victim of sexual battery.
Barnett was taken into custody, and during his arrest was found to be in possession of what's alleged to be methamphetamine and drug paraphernalia.
Following his arrest, Barnett was booked into the Atchison County Jail.