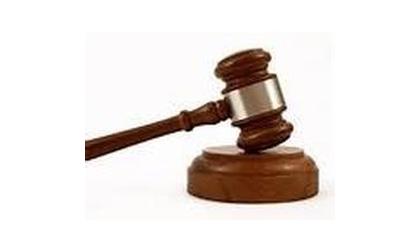 (KLZA)-- U.S. District Judge John M. Gerrard sentenced 38-year-old Tia Hall of Falls City to three years of probation following her conviction for possession of an unregistered silencer.
Hall advertised the silencer for sale on Facebook. In the post, she said the item was a "Napa 4003 fuel filter." The post noted that the item fitted s 5/8 threaded barrel, and the ad listed several common rifle calibers with which the silencer would be compatible.
An undercover officer responded to the Facebook ad and arranged to purchase the silence from Hall in July, 2020.
In a release from the U.S. Attorney's Office, it says through meeting with Hall, it was apparent that Hall was not the person who had acquired the silencer to sell, but that she was selling the silencer on behalf of another person who was not familiar with using Facebook.
Judge Gerrard stated during sentencing that this type of offense typically would result in a prison sentence, but that he was departing from his usual practice due to the fact that Hall was not the primary culprit in obtaining and distributing the illegal silencer, and that Hall had made significant progress in bettering her situation while on pretrial release.
The case was investigated by the Richardson County Sheriff's Office and the Bureau of Alcohol, Tobacco, Firearms and explosives and was part of Project Safe Neighborhood.